Adopt-A-Manatee®
Welcome
Friends of Manatee Lagoon is excited to announce we have created an extraordinary partnership with the Save the Manatee Club, the world's leading manatee conservation organization.
You and your family now have a unique opportunity to adopt a real living manatee who frequents your area or other parts of Florida's coastline.
By adopting a manatee, your donation goes towards efforts to help protect manatees, their calves, and their habitat. Unlike other animal adoption programs, the manatees in our adoption programs are real, living manatees with known histories.
View the manatees in the adoption program below.
ADOPT-A-MANATEE® AND RECEIVE:
An adoption certificate with full-color photo and a biography of a real Florida manatee.


A membership handbook.


The Manatee Zone, our official Club newsletter, featuring updates on the adopted manatees.


Paddle Tales, our eNewsletter (when an email address is provided).


Free shipping for U.S. adoption orders.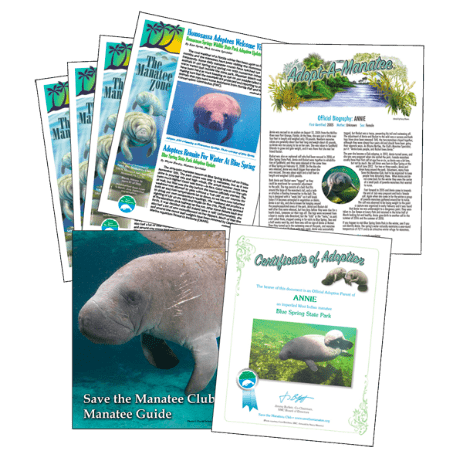 Select a Manatee to Adopt